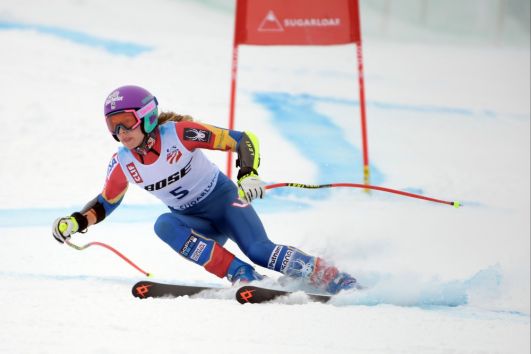 US Ski and Snowboard has announced a new multi-year partnership with Comcast.
The agreement will see members of the US ski and snowboard teams wear the telecoms giant's Xfinity cable television brand on their uniforms during various high-profile competitions.
The deal provides Comcast with global sponsorship rights in the cable television and telecommunications category, use of US Ski and Snowboard's logo and athletes, and a strong brand presence at Toyota US Grand Prix events, which serve as qualifiers for the country's Olympic freestyle skiing and snowboarding teams.
Additionally, Xfinity will serve as the title sponsor of the women's FIS Ski World Cup weekend at Killington Resort, Vermont, which is due to take place between 25th and 26th November, as well as an associate sponsor of the men's FIS Ski World Cup Birds of Prey event at Beaver Creek, Colorado between 1st and 3rd December.
"This global partnership with Comcast reflects the stature of our athletes and events and the impact they have in both the US and international sports market," said Dan Barnett, US Ski and Snowboard's chief commercial officer. "It's a comprehensive approach to supporting both the athletes who compete and the events in which they participate, which is a great endorsement both here in America and around the world."
"We are excited to support Team USA and all of the incredible athletes empowered by US Ski and Snowboard," added Matt Lederer, executive director of partnership marketing for Comcast. "US Ski and Snowboard provides elite level, world class athletes and young skiers and snowboarders alike with the support they need throughout the year to achieve their full potential, and we are proud to partner with them and help athletes, teams, coaches, parents and volunteers in communities across the country to progress skiing and snowboarding and achieve success."