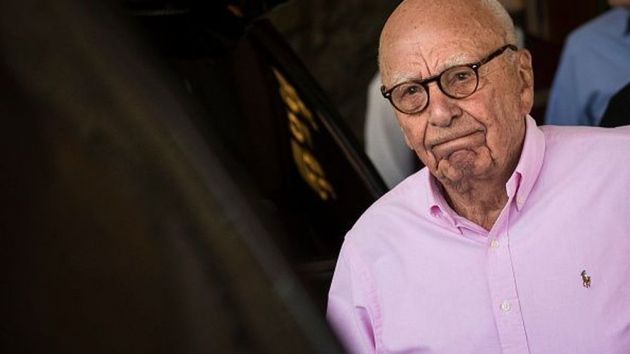 British pay-TV broadcaster Sky will be the subject of an auction on Saturday as a chaotic two-year US$34 billion takeover battle finally looks set to come to an end.
The bidding war has seen Rupert Murdoch's 21st Century Fox company take on American media giant Comcast. Unusually, however, the Takeover Panel – the regulatory board that oversees bids for British businesses – will permit both bidders to submit new proposals in a rare auction for Sky, which includes its Sky Sports arm.
Although both Comcast and Fox have made bids for the British broadcaster already, neither media firm has stated a desire to increase its offer, hence the atypical one-off auction. It is expected that final bids from the bidders will be made on Saturday evening, with the winner declared before the markets reopen at 7am on Monday morning.
The auction will entail a maximum of three rounds, with cash-only proposals the sole option. The company possessing the lowest bid – currently Fox – will go first, which will then be followed by a new proposal from Comcast.
The origin of Saturday's culminating auction comes in Murdoch's initial bid of UK£10.75 per share to purchase all Sky shares that Fox did not already own. This was in December 2016.
Murdoch already possessed a 39 per cent stake in the company, and had previously attempted to take control of Sky in its entirety in 2011, only for the phone-hacking scandal of his newspaper empire to temporarily curtail his plans
However, with Murdoch appearing likely to finally take full ownership of the company, Comcast raised the stakes, offering UK£12.50 per share.
Since then, Fox again raised their offer – to UK£14 per share, before Comcast bid UK£14.75.
In July, Comcast submitted a US$34 billion bid to buy the broadcaster just hours after Rupert Murdoch's company raised its own offer to US$32.5 billion.
As a result, the auction has been called to a resolve a unique situation made even more complex by Disney's proposed concurrent takeover of Fox. Disney is in favour of Murdoch's Fox bid to take control of Sky.
Sky chief executive, Jeremy Darroch, said in a statement to staff members: 'Having three of the world's best and largest media companies seeking to own Sky is a major and positive endorsement of our strategy and the execution of our plans.
'A process like the one announced today doesn't happen very often and is therefore likely to generate coverage and speculation in the media over the coming days. It is also likely to wrap up sometime over the weekend or early Monday morning and could therefore be outside of normal business hours.'
Sky is seen as one of the media industry's most coveted prizes for US companies looking to expand their operations in Europe. In addition to being a leader for pay-TV in the UK, as well as other regional markets including Germany and Italy, the company also sells broadband and mobile phone services.