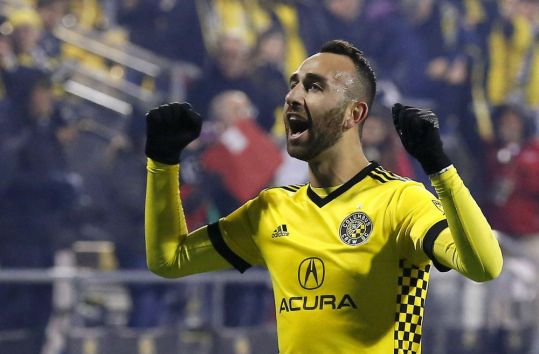 American top-tier soccer club Columbus Crew have announced an incremental partnership with Columbia Gas of Ohio.
The Major League Soccer (MLS) side have entered into a new multi-year agreement, which sees Columbia Gas continue its support for the 2018 season. The company will then increase its support of the Crew by 33 per cent in 2019 and 2020, with the deal contingent on the club remaining in Columbus.
"Columbus Crew SC is pleased to welcome back Columbia Gas as an official Crew SC sponsor," said Crew president of business operations Andy Loughnane. "We are appreciative of the commitment of all official Crew SC sponsors, and Columbia Gas is a strong example of a corporate partner that has consistently expressed their support by increasing their sponsorship and engagement in each of the six years they have partnered with the club."
"Crew SC has been a great partner, providing us with innovative assets that have resulted in strong engagement for the club's supporters," said Dan Creekmur, president of Columbia Gas of Ohio. "We look forward to continuing this strong partnership in 2018 and beyond. My hope is that our commitment furthers positive dialogue around the business community's support of the club."
Through the partnership, the Crew and Columbia Gas will continue to participate together in projects and initiatives for the benefit of Mid-Ohio Foodbank and Habitat for Humanity. The club will also continue to work with Columbia Gas to share important natural gas safety content.
Columbia Gas will continue as title sponsor for the Crew SC Foundation's Heroes League, an initiative focused on offering soccer and life skills instruction for children.