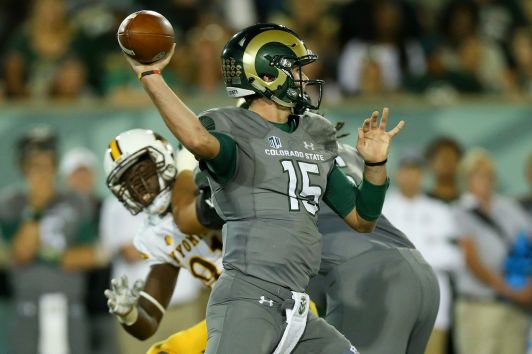 Public Service Credit Union (PSCU) has agreed a US$37.7 million deal for the naming rights to Colorado State University's (CSU) new stadium.
The 15-year agreement, brokered by Learfield's Rams Sports Properties and their Campus+ business, will also see the financial services firm serve as CSU's official credit union partner.
The financial terms make it one of the most-lucrative sponsorship deals in college athletics, according to Joe Parker, athletic director of CSU.
The actual name of the stadium has not yet been determined, Parker said, since Public Service Credit Union is undergoing a rebranding process that it expects to complete by the first week of June.
CSU opened the new 36,500-seater stadium, in the summer of 2017. An anonymous donor paid US$20 million to put the name of former coach Sonny Lubick on the stadium's playing field, but naming rights to the stadium itself were not sold for the US$220 million facility's first season.
The playing field will continue to be named for the Rams' legendary head coach Sonny Lubick, who also serves as vice president of community outreach for PSCU.
"This is a partnership that makes so much sense for our university community and for Public Service Credit Union, and we're thrilled to announce this new agreement," said CSU president Tony Frank. "Our stadium will carry the name of a Colorado-based business that shares our commitment to creating opportunity and opening doors for people at all income levels. Our mission and our values as a university align so well with those of PSCU, and the investment by the credit union and its members in our campus and programs will bring great visibility to how much they accomplish as a visionary community partner."
"Public Service Credit Union stands shoulder to shoulder with CSU," added Todd Marksberry, chief executive of PSCU. "We are united in our love for Colorado, investing in the people and communities we serve, so that when they succeed, we all succeed."