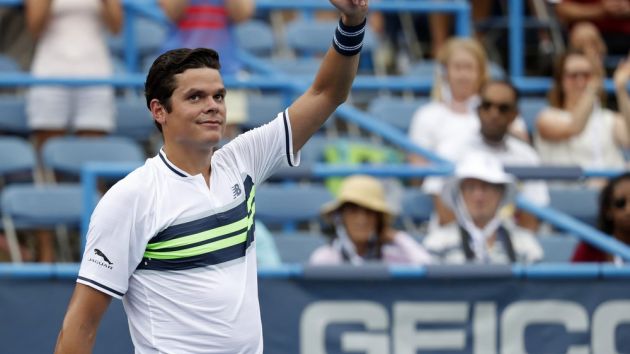 Canadian tennis player Milos Raonic has teamed up with C7 Brands to become an ambassador for its Coco Fuzion 100 carbonated coconut water range.
The 27-year-old, who recently dropped to 31 in the men's world rankings, will lend his image to Coco Fuzion 100, joining the likes of England rugby union flanker Chris Robshaw, boxer Chris Eubank Jr and Sir Ian McGeehan, who coached the British and Irish Lions rugby union touring team on four occasions.
"Tennis is all about maintaining sharp focus for long periods of time, so staying hydrated makes all the difference," said Raonic. "Coco Fuzion 100 gives me the edge I need to make sure I'm playing my best tennis."
Steve Barton, chief executive of C7 Brands, added: "We have big plans for our Coco Fuzion 100 range in 2018, and in Milos, we are thrilled to have one of the biggest names in tennis partnering with our brand. With the sugar tax around the corner in the UK, the timing couldn't be better for someone of Milos' stature to be bringing the many benefits of natural coconut water to a wider audience."
The news comes shortly after Raonic's disappointing performance at the Australlian Open, where he suffered a four-set defeat in the first round at the hands of unseeded Slovakian Lukáš Lacko in the year's first Grand Slam event.