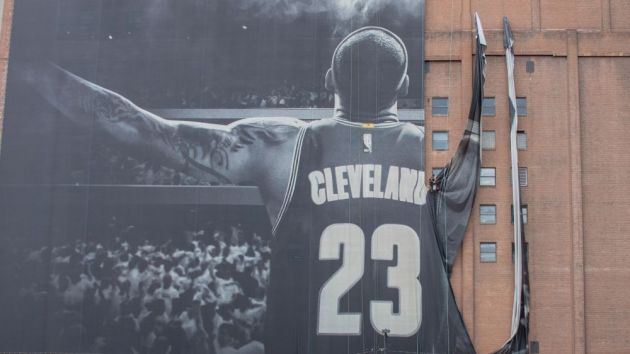 The National Basketball Association's (NBA) Cleveland Cavaliers have announced plans to reduce the number of seats at their Quicken Loans Arena by close to 1,000 as part of renovation work on the venue.
The refurbishment, which is set to cost US$185 million, comes at an intriguing time for the Cavaliers, just months after NBA icon LeBron James left the franchise.
While reducing the size from its current 20,562 capacity does follow a recent league-wide trend, it also coincides with the recent departure of James, an Ohio native and undoubtedly the biggest star in franchise history. James opted out of his contract in June in order to become an unrestricted free agent, before joining the Los Angeles Lakers.
Although the franchise has – until recently – been cautious in declaring an official capacity for the post-revamp venue, Len Komoroski, chief executive of both the Cavaliers and the Quicken Loans Arena, has now confirmed the changes.
He said that the stadium will drop to the mid-19,000 range, with the venue's overhaul set to be completed in time for the autumn of 2019. The Quicken Loans Arena was one of six NBA venues with a capacity of upwards of 20,000.
The Chicago Bulls' United Center is currently the league's largest, followed by the Cavaliers' home. A fall into the mid-19,000s would see the stadium sit just outside the top-ten biggest, alongside the Miami Heat's American Airlines Arena and the Oracle Arena, home to the Golden State Warriors.
As for James' departure from the franchise, it marks the second time the star has left the Cavaliers, having first joined the Miami Heat in 2010. He returned to the Quicken Loans Arena in 2014 to win an NBA title in 2016.