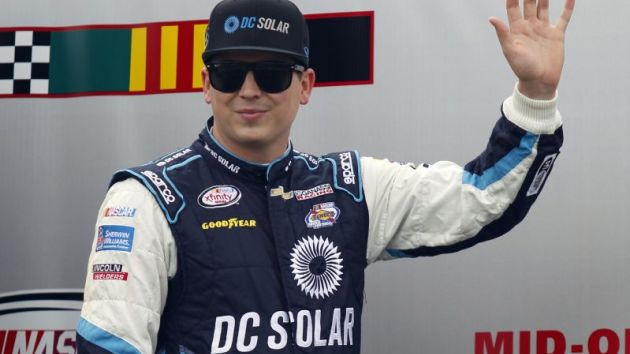 Chip Ganassi Racing (CGR) have announced that clean energy provider DC Solar will return as the primary sponsor of Brennan Poole's number 48 Chevrolet Camaro for the 2017 Nascar Xfinity Series.
The deal is a season-long partnership and will see Poole's car decked in DC branding throughout 2017. Poole was named Xfinity Series rookie of the year in 2016.
The deal is expected to be worth around US$5 million dollars to CGR.
"We are proud to continue our partnership with Chip Ganassi Racing and Brennan Poole as we look toward an exciting 2017," said Jeff Carpoff. "As our team builds on the experience of the previous seasons, we are evolving into a force that I am confident will make an indelible mark on the year ahead. We are equally excited to bring more of our unique solar products to the Nascar industry both on and off the track, in order to promote the kinds of sustainable practices that will help ensure the future of the sport."