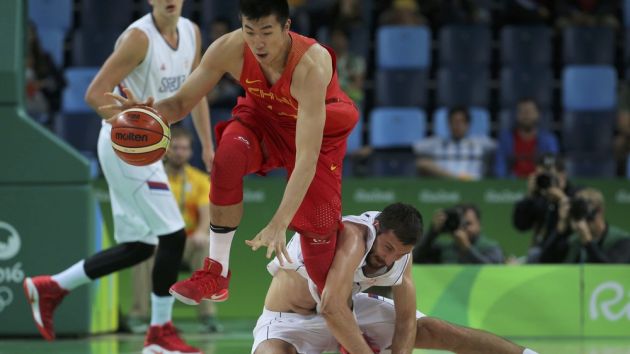 The Chinese Basketball Association (CBA), the sport's top division in China, has announced a global data partnership with Beitai Digital, the exclusive partner of sports data and integrity company Sportradar.
As the CBA's official and exclusive data service provider, Beitai will offer high quality data solutions to the league, and will also develop data products and services for Chinese basketball fans both in the country and across the globe.
As part of the agreement, which will run through at least 2018, Beitai will make data available to broadcasters such as CCTV-5, the CBA's official website, and digital media platforms including Tencent, Sina and Sohu in order to aid pre-game analysis reports and data visualisation tools. Individual CBA teams will also have access to the data for performance evaluation purposes.
Beitai will also work with Sportradar to ensure that all the data-driven opportunities inside and outside of China can be realised. The CBA's decision to partner with Beitai is part of the substantial developments being made across various aspects of the sport, including competition structure, league influence, and business values.
"For us, this deal is a proud culmination of all the hard work and research we have put in to our data-related expertise, systems and ambitions," said Andy Xue, chief executive of Beitai Digital. "Collecting stable and accurate data statistics for the CBA is just the first phase of this partnership. We will be developing a whole host of applications based on live and historic data that will significantly enrich the experience for fans of this exhilarating league, whether they engage with it on TV, on computers, on mobiles or via social media.
"Then, when we add Sportradar's international capabilities and experience into the mix, the proposition to CBA fans everywhere should be mouth-watering."