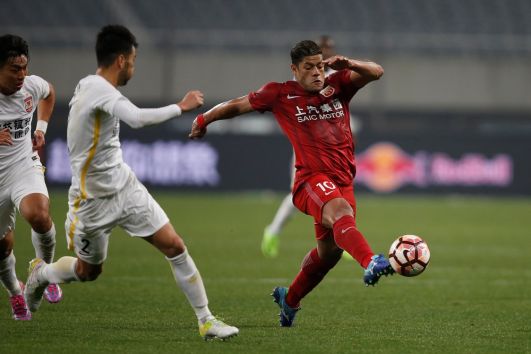 The Chinese Super League (CSL), the top flight of club soccer in China, and the China Sports Media (CSM) agency have renegotiated their broadcast rights agreement amid concerns over how new restrictions on foreign players might affect TV ratings.
CSM has extended its contract from five to ten years, but the Xinhua state news agency reports that the broadcaster will pay less each year than was agreed in the initial contract signed three years ago.
In 2015, CSM purchased CSL broadcast rights for the period between 2016 and 2020 for CNY8 billion yuan (US$1.25 billion), but according to Xinhua, it will now pay a total CYN11 billion (US$1.7 billion) for the period between 2016 and 2025.
"The eight billion for five years deal was a dynamic estimation, and we want to enter a positive cycle," said Li Yidong, chairman of CSM. "Every investor needs to profit from the growing soccer market. If there's no business interest, there will be no sustainable development."
CSM had been hoping for a revised contract after the Chinese Football Assocation (CFA) introduced new rules to curb excessive spending on foreign players and boost young Chinese players' first team opportunities. Starting next season, the number of under-23 Chinese players that CSL clubs have must at least equal the number of foreigners on their books.