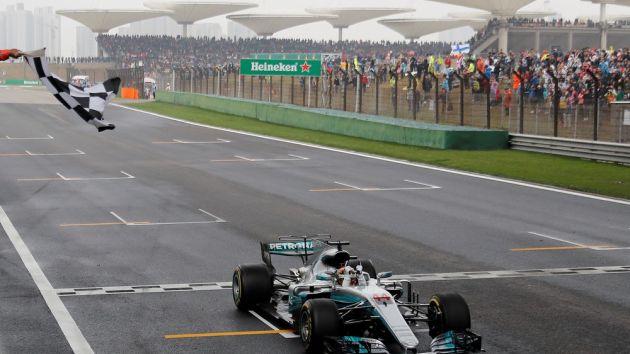 Formula One Group and race organiser Juss Sports Development have confirmed that the Shanghai International Circuit will continue to host the Chinese Grand Prix for a further three years.
The Chinese Grand Prix has been a permanent fixture on the global open-wheel series' calendar since 2004. The 15th running of the race will be moved to the 15th April in 2018 – two races earlier than usual – to a week after the Bahrain Grand Prix. This change is, however, subject to the approval of the International Automobile Federation (FIA) World Motor Sport Council.
"We are very pleased to have reached an agreement which will see the Formula 1 Chinese Grand Prix continue as a fixture of the Formula 1 World Championship for at least a further three years," said Chase Carey, chief executive of Formula One. "This great country has already demonstrated an overwhelming show of interest in our sport and we firmly believe there is still a great deal of unexplored potential here.
"That's why this renewed agreement is so important as part of our development strategy, especially in this part of the world.
"We and our partners in this venture want to make this Formula 1 Chinese Grand Prix even more spectacular, while bringing Chinese fans ever closer to the sport. Finally, we wish to thank the Shanghai Municipal Government for the support it has given and continues to give to the Grand Prix, which has been a crucial element of its success"
Recent rumours have suggested that Formula One is looking to add a second Grand Prix in China to take advantage of the rapidly expanding sports sector in the country.