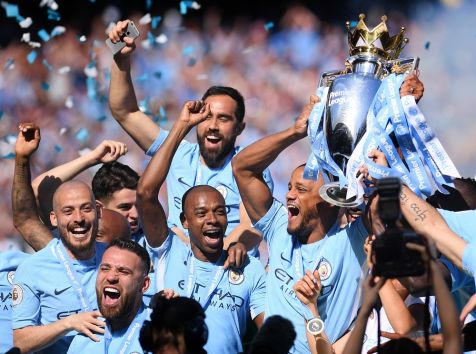 Chinese state-backed media group CMC Inc has said it has secured around US$1.49 billion in a fundraising round from investors including tech giants Alibaba Group and Tencent.
Founding shareholders Alibaba and Tencent and new investor China Vanke led the A-round fundraising that values CMC Inc at nearly US$6 billion.
CMC Inc is one half of the CMC media empire that spans from sports to amusement parks. CMC Capital Partners is the other half of the larger CMC group, founded by media magnate Li Ruigang, who is often portrayed as China's version of Australian media mogul Robert Murdoch, the head of News Corp.
CMC has a stake in the City Football Group, which owns English Premier League champions Manchester City.
The fundraising comes as China's leaders look to establish control over the media and cultural industries, where tech and internet giants Alibaba and Tencent play a major role.
More tech companies are seeking tie-ups with state-backed firms, with telecoms group China Unicom raising US$11.7 billion from investors, including Alibaba and Tencent, last year.
"With the tech revolution driving ongoing change in how people consume content, the global media and entertainment industries are going through a new round of adjustment and change," CMC's Li said in a statement.