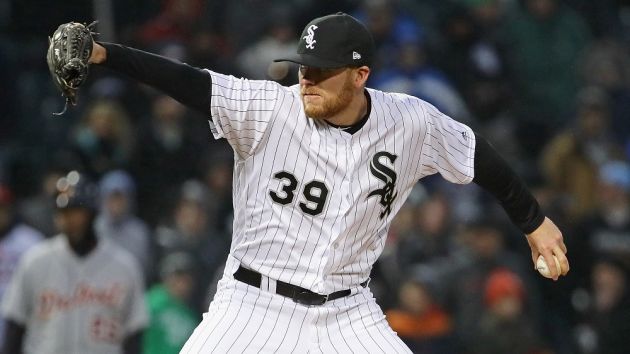 The Chicago White Sox of Major League Baseball (MLB) have announced a multi-year partnership with Goose Island.
The Chicago-based brewery will serve as the official craft beer of the White Sox, and will receive prominent brand exposure inside and outside of the franchise's Guaranteed Rate Field. The marketing agreement contains video assets, including presence on video boards, promotions in market and in the ballpark, as well as an outfield wall sign and branding along the concourse.
Fans will also have access to a special tailgate event held by Goose Island and the White Sox at the ballpark during the 2018 season.
In addition, Goose Island will be featured in market retail promotions that will include a digital activation with White Sox social media during the 2018 season.
The news comes after Revolution Brewing inked a two-year sponsorship deal last month with the White Sox that includes a branded taproom at the ballpark, in-stadium advertisements and increased tap handle placements.
The MLB side ended a 30-year partnership with Miller Brewing before the 2017 baseball season, and have since agreed a series of deals with smaller beer companies. Last year, the White Sox's beer sponsors included Constellation Brands' Modelo brand, Pabst Brewing, and Michigan's Bell's Brewery and Founders Brewing, as well as a one-year deal with Goose Island's parent company, Anheuser-Busch.
Goose Island is already prominently featured at Wrigley Field, the home of the Chicago Cubs, as part of a 2013 sponsorship agreement signed by Anheuser-Busch.
"The White Sox organization has been a great part of the Chicago community for over a century and we're proud to be part of that family now," said Todd Ahsmann, president of Goose Island. "Our beers like Goose IPA and 312 are perfect for catching a great game of baseball anywhere. Personally, I grew up a Sox fan and share a lot of their memories, from jumping on the field when they clinched in 1983, to the last and first games at the old and new stadiums, the 2005 Series and more than thirty opening days."
"By teaming up with Goose Island Beer Company Co., we are welcoming a nationally recognized, yet homegrown Chicago brand to the White Sox family," added Brooks Boyer, senior vice president of sales and marketing at the White Sox. "Goose Island is one of the best in the business and is as passionate as we are about White Sox baseball and the fan experience. We're excited to welcome Goose Island as our official craft beer partner, and a partner whose beers appeal to all White Sox fans and their tastes."