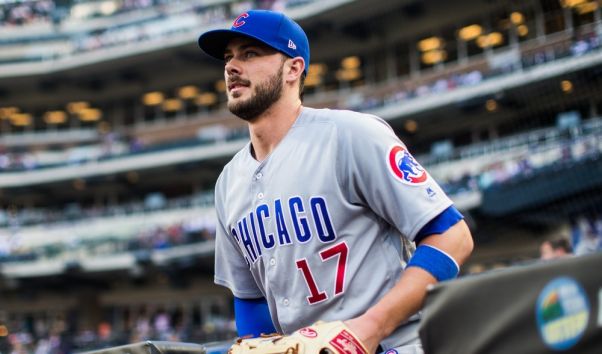 Major League Baseball's (MLB) Chicago Cubs are set to launch their own TV venture when their current broadcast agreement with NBC Sports Chicago expires at the end of next season, according to reports in the US.
Chicago radio station 670 The Score's Bruce Levine says that the Cubs have hired former MSG Network chief executive Mike McCarthy to head up the new regional sports network (RSN).
NBC Sports Chicago is part-owned by the Cubs, the Chicago White Sox, the Chicago Bulls of the National Basketball Association (NBA) and the National Hockey League's (NHL) Chicago Blackhawks, with each team owning 20 per cent of the network since 2004. The remaining 20 per cent belongs to NBC Sports Group.
The four teams and Comcast SportsNet formed a broadcast partnership back in 2004 in order to increase revenue for each of the franchises, but that rights deal comes to an end in October next year.
The Cubs, who won the World Series in 2016 to end a drought of more than 100 years, have now pulled away from the White Sox, Bulls and Blackhawks in terms of success, visibility and brand appreciation, giving them the necessary leverage to start up their own TV venture.
If the plans go ahead, Levine says the Cubs could team up with a media company such as Disney or NBC to help them create the new channel and assist on matters such as production.
The New York Yankees were one of the first major teams to use their TV rights to set up their own RSN, the Yes Network. The local network was acquired by 21st Century Fox in March 2014 but the Yankees are reportedly interested in buying it back.
The Cubs are first in MLB's NL Central division, and are looking to reach the play-offs for the fourth consecutive year.