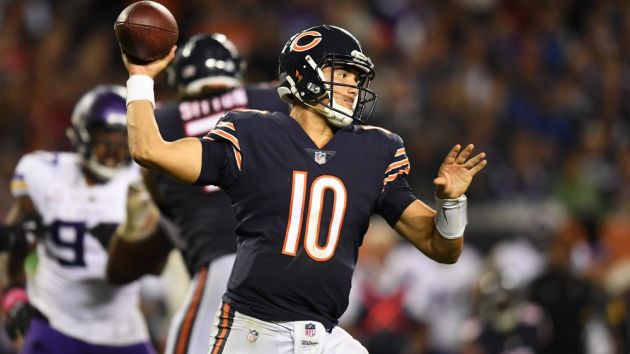 The National Football League's (NFL) Chicago Bears have renewed their longstanding local TV rights deal with Fox32.
The five-year extension will see the pay-TV broadcaster continue to air the Illinois-based team's pre-season games, along with the regular season weekly shows Bears Gameday Live and Bears Gamenight Live, and the year-round Inside the Bears programme.
Additionally, the Bears plan to add an in-season post-game show and another 30-minute weekly show that will air on Friday evenings. The deal complements the NFL's broadcast partnership with Fox Sports which already sees the majority of the Bears' regular season shown on the network.
The financial terms of the renewal, which will bring the partnership up to 15 years, have not been made public.
Ted Phillips, president and chief executive of the Chicago Bears, said: "The two new shows illustrate the commitment Fox32 and Chicago Bears Network have to expanding programming for our fans, which we are extremely excited about."
"We remain committed to bringing our viewers even more Bears content in the coming years," said Dennis Welsh, Fox32's vice president and general manager.
The Chicago Bears are bottom of the NFL's NFC North division, and host the Carolina Panthers in their next game on Sunday.