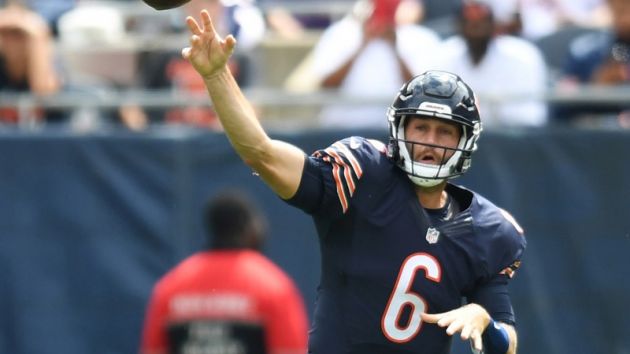 The Chicago Bears have entered into a new long-term partnership with licensed sports merchandise giant Fanatics.
Under the agreement, Fanatics will operate the National Football League (NFL) team's upgraded e-commerce platform and online store.
A Bears statement said Fanatics' 'industry-leading data and technology platform' and 'wide-ranging network of domestic and international distribution centres' will enable the team to offer more than double the number of items they previously had available.
As well as club-themed products and merchandise, the Bears' new online store will feature items from Fanatics Branded, the company's in-house apparel line.
The Bears become the 20th NFL franchise to partner with Fanatics, which also has e-commerce deals in place with a host of other leading sports organisations, including all four of North America's major leagues.
In May, the NFL purchased a three per cent stake in Fanatics in a deal that valued the company, which is the biggest online sports retailer in the US, at US$3.17 billion.