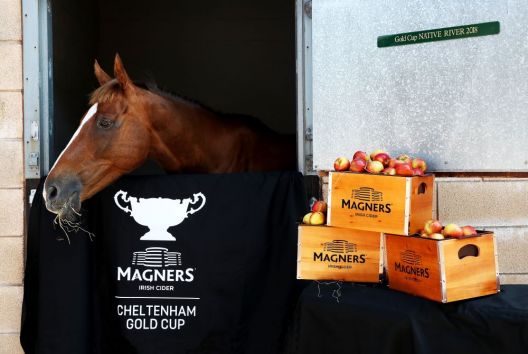 Magners Irish Cider has been announced as the exclusive sponsor of the Cheltenham Gold Cup, the renowned annual jump-racing event held at Cheltenham Racecourse in Gloucestershire, England.
The four-year agreement between the drinks brand and Jockey Club Racecourses will run until the conclusion of the 2022 edition, with Magners also signing a deal to become the first ever presenting partner of the festival.
The festival's marquee Gold Cup race itself will become known as the 'Magners Cheltenham Gold Cup', while the whole four-day festival event will be renamed 'The Festival, presented by Magners'.
In terms of spectator numbers over the four days of the meet, the Cheltenham festival is the fourth biggest annual sporting event in the United Kingdom.
Jason Ash, chief marketing officer of C&C Group, which manufactures and distributes Magners products, said: "Given The Festival is a major occasion in the sporting calendar of racing fans across the world, especially in the UK and Ireland, we are delighted to be a part of such an iconic event."
Ian Renton, Cheltenham and South West regional director for Jockey Club Racecourses, added: "In the build-up to The Festival each year, a third of the tickets purchased are by Irish racegoers, so we feel this partnership is a great fit.
"As well as looking forward to staging the first Magners Cheltenham Gold Cup, 2019 will be the first time the Festival has had a presenting partner to promote the whole event to an even wider audience."
The commercial partnership between Magners and The Jockey Club was formed in collaboration with Sports Rights Management.