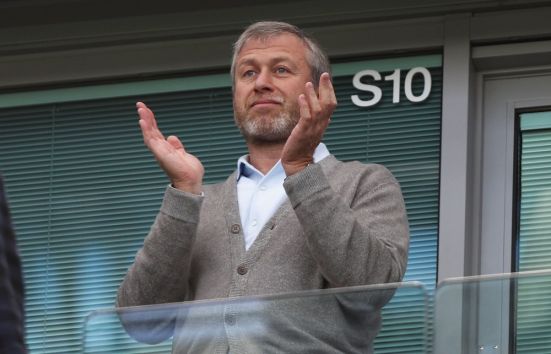 Chelsea owner Roman Abramovich has put a UK£1 billion plan to redevelop the Premier League soccer club's Stamford Bridge stadium on hold after experiencing delays to the renewal of his UK visa.
The English giants confirmed on Thursday that the proposal had been shelved, citing the 'current unfavourable investment climate' as the deciding factor. However, it has since been widely reported by media in the UK that Abramovich is unwilling to invest in a major project in a country where he is not permitted to work.
An official statement from Chelsea said that no further pre-construction design and planning work will occur, and added that it does not have a timeframe set for reconsidering the decision.
The plan to increase Stamford Bridge's capacity to 60,000 was initially approved in March 2017 by Mayor of London Sadiq Khan. However, the cost of the project has since surged from an initial UK£500 million.
The upgrades were set to be built on the site of Chelsea's current ground, with the club exploring the possibility of playing their home games at Wembley Stadium while the redevelopment took place.
Christian Purslow, who left his role as Chelsea's managing director last year, told the BBC: "It's been a very difficult project. Costs have skyrocketed. I have thought for some time it's a project that would not get off the ground. It was always an extremely marginal project financially and a very difficult project practically. I think it's a really sensible decision to put this on hold."
Chelsea have insisted that Abramovich's decision to delay the redevelopment of Stamford Bridge will have no impact on his running of the club. The Russian was unable to attend the team's FA Cup final victory over Manchester United with his UK visa process unresolved, and has since secured Israeli citizenship allowing him to enter the UK easily for short periods.