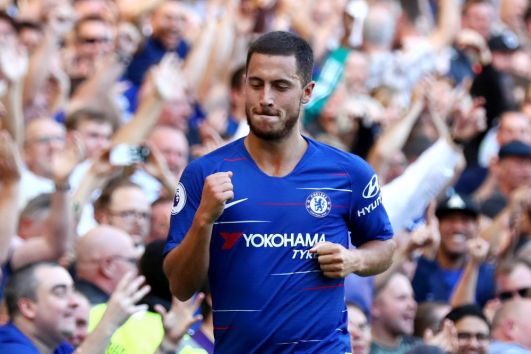 English soccer giants Chelsea have entered a long-term partnership with US-based online retailer Fanatics.
The retailer will operate the Premier League club's online store to enhance their users' digital shopping experience, allowing supporters to navigate through its wide selection of team merchandise on a new and improved website.
The deal sees Chelsea gain use of Fanatics' network of domestic and international distribution centres, designed to ensure quick delivery of merchandise regardless of where or which device users make purchases from.
Chelsea's commercial director Chris Townsend said: "Chelsea supporters all over the world will benefit from the digital-first focus of the relationship, enjoying a fantastic service across a broad range of club products."
Fanatics' international president Steve Davis added: "We are excited to kickstart this next phase of our partnership and are committed to providing fans with the most robust assortment of high-quality merchandise which can be easily shopped regardless of device or location."
Chelsea maintained their perfect start to the season with their 2-0 win over Bournemouth securing a fourth win in as many games.