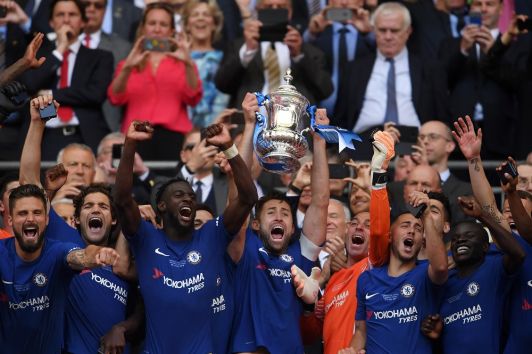 Top-tier English soccer side Chelsea have announced a sponsorship deal with Millennium & Copthorne Hotels.
The company will serve as the Premier League outfit's official hotel partner from July 2018.
The three-year global partnership expands upon a decade-long relationship between the two parties.
The deal has a multi-regional focus on Europe, China, South East Asia, North America and Middle East, and will see Millennium & Copthorne hotel members and corporate customers receive access to VIP match-day hospitality experiences and access to Chelsea's training facilities for 'close to the action' experiences.
In addition, the Millennium & Copthorne's Chelsea Harbour Hotel in London will host special events in coordination with the club and their partners.
Financial terms of the agreement were not disclosed, but Chelsea's commercial director Chris Townsend claimed the deal is "one of the largest of its kind" in the league.
Franck Kermarrec, senior vice president at Millennium & Copthorne Hotels, said: "We believe that this is a strong partnership that will not only enhance the perception of both brands on a global platform but will also add to the breadth of services we offer here at Millennium & Copthorne Hotels, creating memorable guest experiences that set us apart from other hoteliers."
Chris Townsend, commercial director at Chelsea, added: "We have built a strong relationship with the brand and their hotels close to Stamford Bridge, so to formalise this into a global partnership is very exciting. Millennium and Copthorne boast some exquisite properties around the world and we look forward to welcoming another leading brand into the Chelsea partner family."