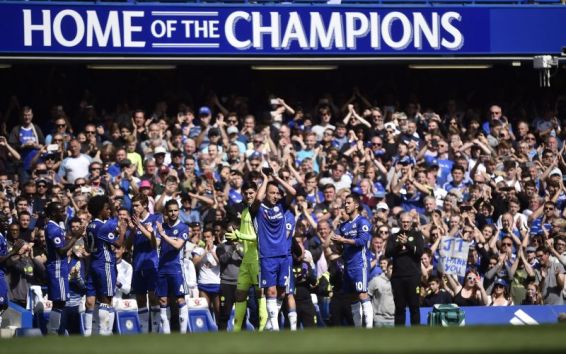 Telecommunications firm Ericsson has signed a deal with English soccer champions Chelsea to provide Wi-Fi coverage to the club's Stamford Bridge stadium.
The Stockholm-based company will install Wi-Fi points throughout the venue to provide blanket coverage to fans and staff. The partnership has initially been signed for a two-year period, until the end of the 2018/19 Premier League season.
The move will allow fans to remain connected to a fast and stable network throughout matchdays, giving the club the opportunity to offer a range of new content and experiences.
Additionally, the coverage will provide benefits to Chelsea's backroom and playing staff. Ericsson previously installed a similar system at French team Paris Saint-Germain's Parc des Princes, with Arun Bansal, senior vice president at the tech firm, noting that "it has helped with the sports management at PSG".
He added: "The coach and physical therapist can monitor players through digital data to see what support they need."
Gary Twelvetree, director of marketing for Chelsea, said that the network would help to make "everyday phone behaviour the norm in the stadium," with phones and other devices becoming "a more integral part of the fan experience".
"We could maybe give offers as they enter the stadium and we will be able to enable group participation in real-time at the stadium," continued Twelvetree. "We can get the fans to share the atmosphere of Stamford Bridge with a global audience."
Chelsea have announced plans to demolish Stamford Bridge and build a new stadium on the same site in time for the 2021/22 season. The club's 30 Premier League victories on the way to winning the 2016/17 title was a record for the competition.