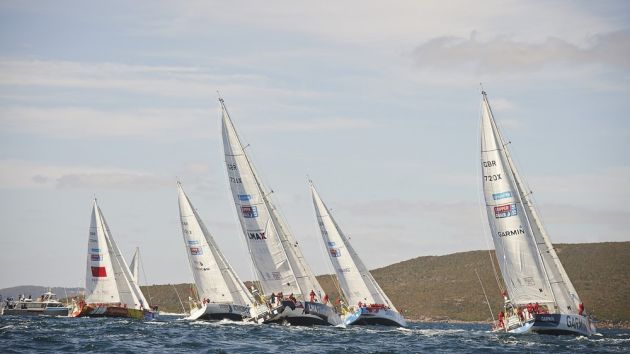 ChartCo has been confirmed as an official supplier of the 2017/18 Clipper Round the World Yacht Race.
The deal marks the fifth consecutive time that the company has sponsored the biennial ocean race, and the maritime data supplier will be listed as the event's official nautical chart services partner.
As part of the agreement, the UK-based business will provide a range of navigational and compliance services for the race fleet and a variety of navigation equipment, including paper charts and technical publications.
Sir Robin Knox-Johnston, Clipper Race co-founder and chairman, said: "We have enjoyed a successful and long-term relationship with ChartCo whose products and services continue to stand up to the test of one of the world's most unique challenges."
Martin Taylor, managing director of ChartCo, added: "We're so very pleased to continue our partnership with the Clipper Round the World Yacht Race, a unique event which shares our spirit of teamwork and respect; two important values that ChartCo has held throughout its long history. As a result of our partnership, we will help to keep crews safe on their journey - we're very proud of that contribution."
The 2017/18 event will be the 11th edition of the Clipper Round the World Yacht Race, and gets underway in Liverpool, England on 20th August.