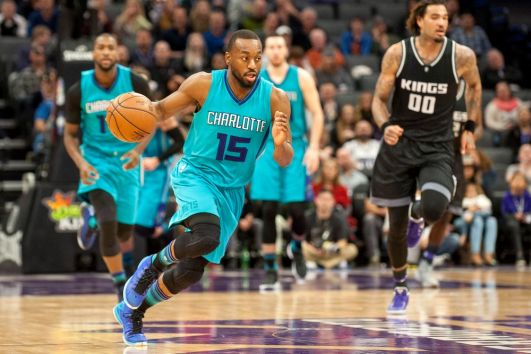 The National Basketball Association's (NBA) Charlotte Hornets have announced LendingTree as their first ever jersey patch sponsor.
The multi-year deal will see the local online loan marketplace's logo adorn the top left chest of the North Carolina-based franchise's jerseys for the duration of the agreement.
As the Hornets' official loan shopping partner, the company will also benefit from various digital, social and in-arena assets, including fixed signage on the concourse and on mobile entry scanners at the team's Spectrum Center, as well as digital signage on the scorer's table, basket stanchion, centre-hung scoreboard and 360 LED boards.
Additionally, LendingTree will become the title sponsor of the Hornet Hoops youth basketball programme.
The Hornets, who are owned by retired NBA great Michael Jordan, are the 19th franchise to secure a jersey sponsor deal after the new commercial inventory was opened up by the league last year. The patches have been selling for anything up to US$20 million a year, and reigning champions the Golden State Warriors were thought to have secured the richest deal to date - US$60 million over three years - when they signed with Rakuten last month.
"We are incredibly excited to partner with LendingTree and have its logo on our uniforms," said Fred Whitfield, president and chief operating officer for Hornets Sports & Entertainment. "LendingTree is a company that shares our hometown and many of our values. In addition, we both understand and accept the importance of giving back to our community in Charlotte and across the Carolinas. We look forward to beginning our relationship with LendingTree and proudly displaying its logo alongside those of the Hornets and our owner's Jordan Brand."
Doug Lebda, founder and chief executive of LendingTree, added: "As a Charlotte-based company rooted in innovation and empowerment, LendingTree is incredibly honoured and excited to partner with our hometown team whose values closely align with our own.
"This partnership unites two iconic and innovative brands to drive further success for the team, expand LendingTree's reach, and serve the Carolina community in a more powerful and impactful way."
The Hornets are 12th in the NBA's Eastern Conference having won just five of their 12 games so far this season. They play their next fixture at home to the Cleveland Cavaliers on Wednesday.