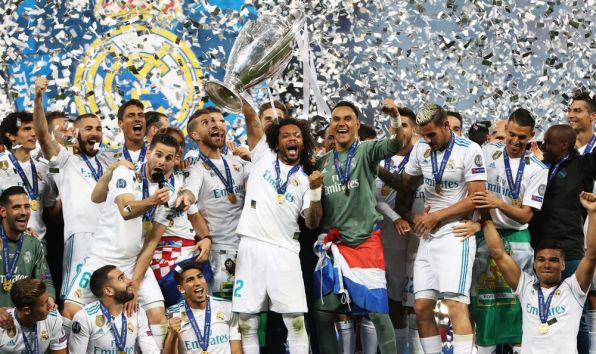 Uefa has announced that Expedia Group will be the official travel partner of the Champions League, European club soccer's elite competition, for the next three years.
The deal will see the travel platform's Expedia and Hotels.com brands receive exposure across Champions League stadiums from this season until the end of the 2020/21 campaign.
The agreement also grants the company sponsorship rights for the Uefa Super Cup, which is contested by the winners of the previous season's Champions League and Europa League, the Uefa Youth League finals and the Uefa Futsal Champions League finals.
"Working with a data driven partner like Expedia Group offers exciting opportunities for us to explore as we look to expand our digital offering," said Guy-Laurent Epstein, Uefa's marketing director. "As one of the world's leading travel experts, Expedia Group's experience in this field will be of huge benefit to Uefa and its partners, as we seek to grow the Uefa Champions League around the world."
"There is no better sport than football to bring fans together around the world to follow their dreams of Uefa Champions League glory, and no better way to make that happen than through the power of travel," added Expedia Group chief executive Mark Okerstrom.
Expedia joins Spanish banking group Santander as a new partner for the 2018 to 2021 Champions League commercial cycle, and Uefa says the deal concludes the sponsorship sales process for that period.