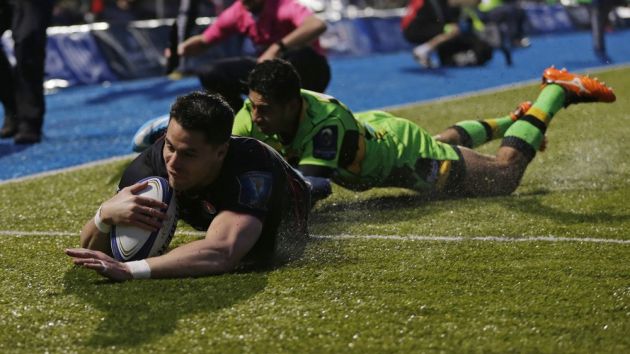 European Professional Club Rugby (EPCR), the organiser of the two major club rugby union tournaments in Europe, has announced that US broadcaster NBC Sports has acquired exclusive rights to the Champions Cup for the next four years.
The deal will see NBC Sports show all matches from Europe's premier club rugby union competition exclusively until the end of the 2021/22 season. The cable network will also broadcast the knockout stage of the second-tier Challenge Cup.
NBC's coverage of the 2018/19 Champions Cup will feature up to 65 matches. The games will be available either via linear programming on NBC or NBCSN, or online via NBC Sports Gold. The agreement adds to NBC's budding rugby union rights portfolio, after it secured US rights to the Six Nations international competition as part of a deal announced in October last year.
"We're delighted to be working with NBC Sports who will greatly expand the coverage of European professional club rugby in the USA which is a key market for us," said Carsten Couchouron, EPCR marketing and commercial director. "Their existing portfolio of rugby rights means that NBC Sports will bring significant editorial and production experience to the transmission of outstanding rugby experiences from the Champions Cup in future seasons."
"We're excited to partner with organisers EPCR and the Champions Cup which represents the very best of club rugby in Europe," added Jon Miller, NBC Sports Group president of programming. "The Champions Cup enhances our robust rugby portfolio which also features the Rugby World Cup, Six Nations and Premiership Rugby. NBC Sports is the unquestioned home of rugby in the United States and we're committed to super-serving this expanding fanbase."