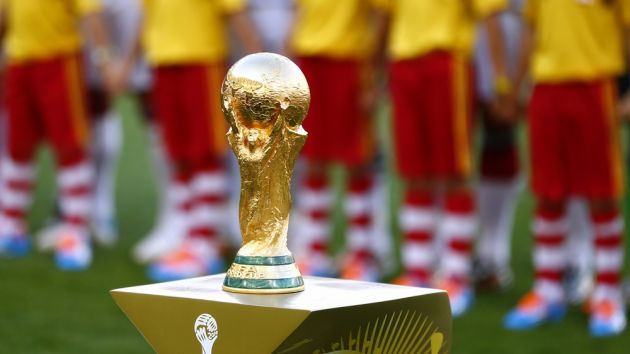 Chinese state broadcaster China Central Television (CCTV) has extended its longstanding rights deal with Fifa, soccer's global governing body.
In an agreement announced on Tuesday, CCTV has acquired the exclusive media rights in China to the 2018 and 2022 editions of the Fifa World Cup, which are due to be staged in Russia and Qatar respectively.
The rights package will also cover all of Fifa's other major international competitions until 2022, including the 2019 Fifa Women's World Cup in France.
The partnership encompasses all media rights across all platforms, including live, delay and highlights rights. Fifa added that CCTV, which has broadcast the Fifa World Cup in China since 1978, will make the flagship tournament available for viewing on its multiple channels and on various new media and mobile platforms.
"China has an important role to play in Fifa's global development strategy," said Fatma Samoura, Fifa's secretary general. "Our close partnership with CCTV, reinforced by this new two-cycle deal, will make the Fifa World Cup even more accessible to the Chinese audience, increase further the popularity of the game in the country, and support the development of Chinese football."
Next year's Fifa World Cup will be the 21st edition of the competition, and is scheduled to take place between 14th June and 15th July.