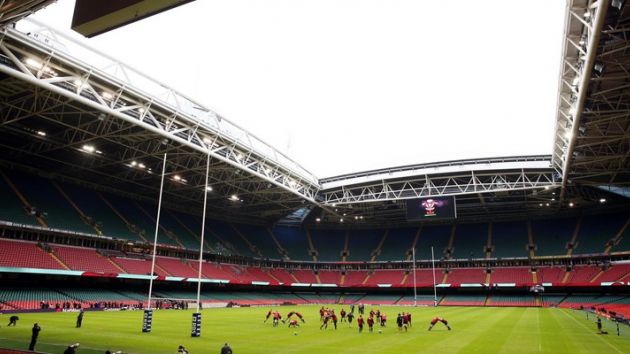 The Millennium Stadium in Cardiff is to be renamed as part of a new ten-year naming rights agreement between the Welsh Rugby Union (WRU) and Principality Building Society.
From January of next year, the national stadium of Wales will be known as the Principality Stadium to reflect the undisclosed investment being made by Wales' largest building society.
The WRU and Principality have been partners at various levels since 1969. In 2001, the company sponsored the governing body's main knockout competition before taking on the title sponsorship of Wales' Premiership division.
"Principality Building Society has been a great supporter of the game at the semi-professional level since 2005 but from now on its name will have a new resonance in every community in Wales," said WRU chairman Gareth Davies.
"Securing a new partner and doing so with such an important and respected Wales-based organisation is a big step forward for us all. Both the WRU and Principality are intrinsically linked with people from all points of the compass in Wales and the renaming of the Principality Stadium will emphasise that strategic alignment."
Group chief executive of the Principality Building Society, Graeme Yorston, added: "This partnership perfectly reflects our ambition - supporting the local communities that we serve and engaging with a younger audience while raising the awareness of our brand on a national and global scale by putting our name to the world stage."
As part of the new deal, Principality will offer its more than 500,000 members, customers and employees exclusive experiences and WRU tickets.
The new deal marks the first naming rights deal for the 74,500-seat Millennium Stadium, which opened in June 1999 and was built at a cost of UK£121 million. The first match to be played in the newly renamed venue will be Wales' home Six Nations second round clash with Scotland on 13th February.
As well as staging rugby, including eight scheduled matches at the upcoming Rugby World Cup, the Millennium Stadium also plays host to soccer and is due to host the Uefa Champions League final in 2017.