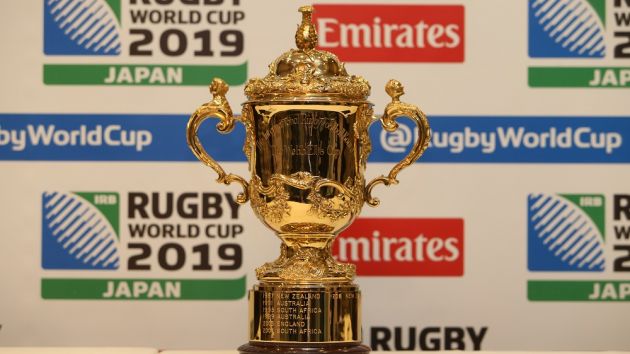 Canterbury has agreed a two-year partnership with World Rugby, the global governing body of rugby union, for the 2019 World Cup in Japan.
Under the terms of the agreement, the sportswear brand will serve as the official sports apparel supplier of the 2019 Rugby World Cup, for which it will produce co-branded technical sports apparel collections. The first officially licensed merchandise will go on sale from September in Japan, and by the end of the year for the rest of the world.
The deal also includes the World Rugby under-20 Championship, elite 15s and sevens match officials, as well as World Rugby technical official apparel.
The agreement, which was brokered by the IMG agency, extends Canterbury's association with the World Cup to three tournaments.
Simon Rowe, head of sports marketing at Canterbury, said: "Canterbury's vision to be the number one brand in rugby means we are extremely proud to extend the successful partnership with World Rugby and Rugby World Cup 2019.
"The road to Japan 2019 is an exciting time for Canterbury as we enhance our association with rugby's greatest tournament to deliver both on and off the field; with players, officials, staff, volunteers and rugby supporters all wearing the brand."