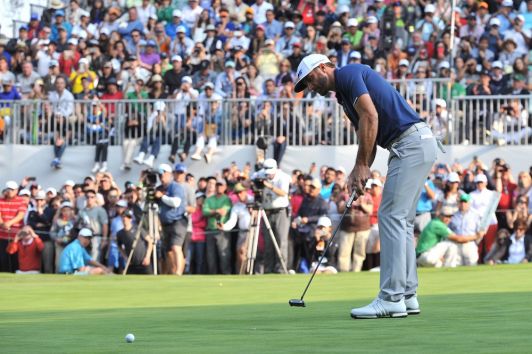 Canal+ has extended its agreement with the PGA Tour for the French broadcast rights to show the top-tier American golf circuit.
The multi-year deal will see the French pay-TV broadcaster cover more than 40 tournaments operated by the PGA Tour, in addition to its coverage of the four major championships and the PGA European Tour.
The network will also televise the next two editions of the Ryder Cup, which is scheduled to take place in France in 2018, and Wisconsin, USA in 2020.
Thierry Cheleman, director of sports for Canal+, said: "The Canal group has been a historic and exclusive distributor of golf for many years, and next season, golf continues to benefit from a prominent place on our channels and will be regularly scheduled on Canal+ or Canal+ Sport, in addition to our dedicated channel, Golf+. With the PGA Tour, the offer of the Canal + group is complete to the delight of all golf fans."