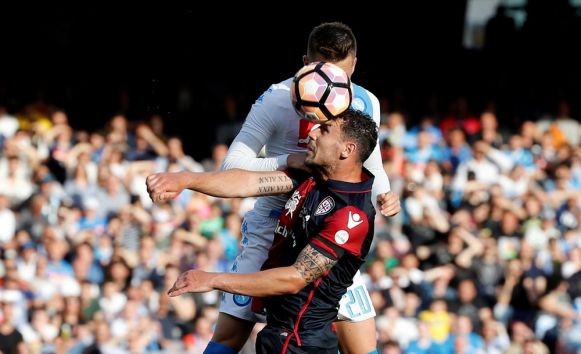 Top-tier Italian soccer side Cagliari Calcio have announced Nieddittas as their new main sponsor.
The three-year deal will see the mussel-farming specialist's logo adorn the front of the Serie A outfit's home and away shirts until the end of the 2019/20 season.
The Sardinia-based company will also benefit from prominent brand presence throughout the club's Sardegna Arena, as well as across their digital channels.
"We are particularly pleased with this agreement," said Federica Vargiu, Cagliari's marketing manager. "Cagliari will bring another important reality of our island with pride in the shirt - a historic, healthy and growing company. The partnership will aim to further enhance Nieddittas by increasing the knowledge of its brand and its products."
"Being alongside Cagliari Calcio for the next three seasons will be an honour for us," added Gianni Giugnini, communications manager for Nieddittas. "Nieddittas, like Cagliari Calcio, is now successfully competing throughout the country. Success comes with commitment and passion, the same qualities that we are sure the champions wearing the rossoblù shirt will be able to put in each game of the upcoming championships."
Cagliari finished 11th in Serie A in 2016/17, and kick off the new campaign away to last season's champions Juventus on 19th August.