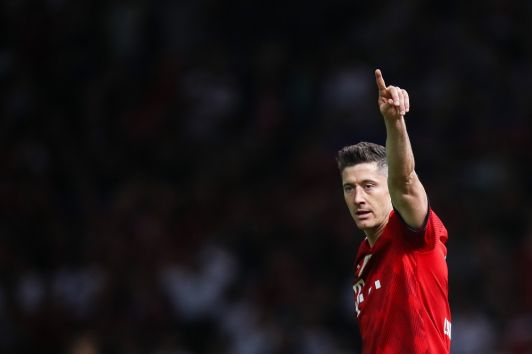 The German Bundesliga has reported attendance figures for the 2017/18 season that make it the most highly-attended league in world soccer and mark the second-highest in the league's history.
The 18 Bundesliga clubs averaged 43,879 tickets per match last season, with the Bundesliga record being an average of 44,293 for the 2011/12 season.
Attendance for 2017/18 represents an increase of eight per cent on the 2016/17 season, which boasted an average game attendance of 40,693.
Bundesliga attendance is based on the number of sold tickets, but takes into account all complimentary tickets and free tickets. Unused tickets are not taken included in the figures.
In total, there were 18,773,618 tickets issued in the Bundesliga and the Bundesliga 2 during the 2017/18 season.
The Bundesliga 2 also saw strong attendances averaging 17,473 tickets per match, though this was down on the 2016/17 season average of 21,560.
The league says that a contributing factor to the difference in figures year on year is the "upward and downward change in the composition of the leagues". Clubs from the bigger metropolitan areas such as Hannover and Stuttgart, for example, replaced Damstadt and Ingolstadt in the Bundesliga, bringing in more fans.
The English Premier League remains the second-best attended soccer league worldwide, with an average game attendance of 38,300 for 2017/18, according to online statistics provider Statista.