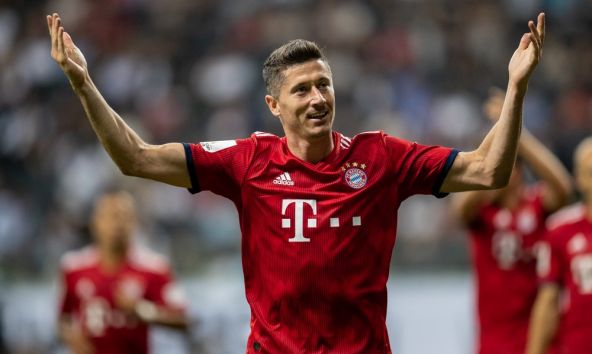 Bild, the German tabloid newspaper, has embedded an augmented reality (AR) feature that will allow its readers to watch videos from the Bundesliga, German club soccer's top tier.
The partnership between the German Football League (DFL) and Axel Springer's publication will turn specifically-marked pictures in the paper into 30-second clips when readers hover over them with their smartphone. Bild subscribers will be able to use the new service through the publication's official apps and through their camera scan function.
The tie-up includes highlights from the Bundesliga, along with access to the DFL's archive, which contains 140,000 hours of video material spanning over five decades. The deal adds to Bild's Bundesliga offering, which includes online clips under a long-term partnership with Perform's sports streaming service DAZN.
"This innovation combines traditional reading habits with the opportunities presented by digital media," said the DFL's chief executive Christian Seifert. "The DFL is constantly striving to make the Bundesliga experience as attractive as possible across all media distribution channels. With this in mind, Axel Springer with Bild is the ideal partner for this pioneering alliance of printed and digital media."
The clips will be available in Bild's daily newspaper, the Fussball Bild and B.Z. newspapers, as well as the weekly Sport Bild, Bild am Sonntag and B.Z. am Sonntag publications.
Matthias Brügelmann, sports editor-in-chief of the Bild Group, said that the new highlights package "will bring our print sports coverage to life."
He added: "This means that when our readers buy the newspaper, they can now for the first time ever in Europe enjoy direct and exclusive access to highly attractive video content. Augmented reality is already showing us what the newspaper of the future could look like."
German soccer is no stranger to AR, and the deal comes just one week after Bundesliga champions Bayern Munich launched a new app which will make murals on the walls of their Allianz Arena home come to life when fans capture the image on their phone.