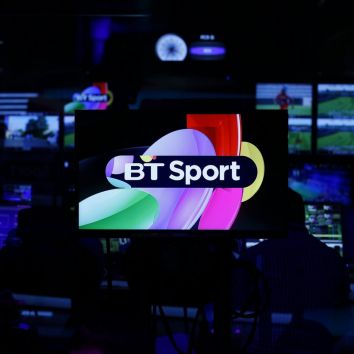 BT Sport, the sports channel launched by BT in August, has made its most significant move yet, dramatically winning exclusive UK rights to the Uefa Champions League from 2015 to 2018.
The swoop represents a huge blow to ITV and BSkyB, the current broadcasters of Europe's top domestic club competition.
BT Sport will pay UK£299 million per season for the three-year contract, which will see it broadcast multiple games on Tuesday and Wednesday nights. The rights to the Europa League, Uefa's secondary club competition, are also included.
BT said several games from each competition will be made available free, including both finals each season.
Guy-Laurent Epstein, Uefa Events' marketing director, said: "Uefa is delighted to welcome newcomer BT Sport to the family of Uefa Champions League rights holders. Since its launch in the summer, BT Sport has been Uefa's partner for the Uefa Europa League and has demonstrated its ability to deliver premium sports coverage. We look forward to working with BT Sport on both competitions in the 2015-18 rights cycle."
Sky is reported to have come close to matching BT's bid last week in an effort to retain one of its most prized set of rights, but ultimately did not do so. Sky only began broadcasting the Champions League in 2008 but its multi-screen options revolutionised UK coverage of the competition. BT is paying over double what the rights cost Sky and ITV the last time they were sold, in 2011. In a statement on Saturday morning, following BT's announcement, Sky said its rival had overvalued the rights.
The news underlines that Sky is facing the biggest challenge yet to its domination of the pay-TV sports market in the UK. Having previously seen off Setanta and ESPN, BT Sport emerged as a new contender last year when it acquired two of the seven available domestic Premier League rights packages, paying £738 million over three years. It subsequently set up BT Sport 1 and 2 around those rights, also acquiring exclusive Premiership Rugby matches as well as the likes of WTA tennis and, from next year, MotoGP.
BT, which has also taken over ESPN's UK service and is broadcasting the FA Cup from this season, was known to be disappointed at only picking up 38 live Premier League games per season, compared to Sky's 116. The acquisition of exclusive Champions League rights, however, is being considered a "game-changer" for both organisations.
ITV, meanwhile, will broadcast its last live Champions League games next season, after an unbroken run since the competition's inception in 1992. It may pick up a highlights package, but is left with no live soccer other than England internationals after also losing the rights to broadcast the FA Cup to the BBC and BT Sport.