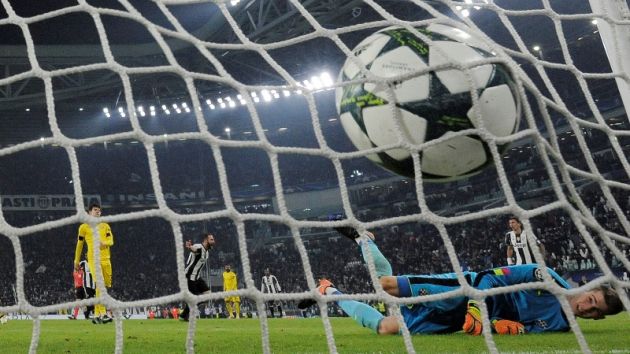 BT Sport has retained the live broadcast rights in the UK to European club soccer's Uefa Champions League and Uefa Europa League.
The pay-TV provider has agreed a three-year renewal with Uefa for both club competitions after a competitive tender process. The comprehensive agreement includes the live, highlights and in-game clip rights to both competitions, and to the annual Uefa Super Cup contest between the two winners. Free-to-air broadcaster ITV holds the highlights rights in the current cycle, which runs to the end of the 2017/18 season.
The agreement is widely reported to be worth a total of UK£1.18 billion (US$1.44 billion), an increase of nearly a third on the UK£897 million deal it signed in November 2013 to take the rights for the first time.
BT Sport has also confirmed that it will make both finals available live for free on social media, having carried the 2016 Champions League final live on YouTube.
There had been speculation that some live coverage of the Champions League might return to free-to-air in the UK, particularly after Heineken global head of sponsorship Hans Erik Tuijt told Bloomberg in January that he hoped for "at least one game" to be shown "on public television" to ensure reach and "remain relevant". However, with the UK broadcast deal representing Uefa's most lucrative in Europe, the confederation has chosen to retain an exclusive partnership.
"Uefa is delighted to have extended the relationship with BT Sport for a further three seasons, taking our partnership to 2021," said Uefa marketing director Guy-Laurent Epstein. "BT Sport has proved to be an innovative broadcast partner, pushing the boundaries and covering the Uefa Champions League and Uefa Europa League in new ways.
"BT have delivered strong audiences in the UK and we are excited about their future plans for the use of social media which will engage a growing fanbase that consumes sport in different ways."
John Petter, the consumer chief executive at BT, added: "We are delighted to have renewed these rights. The Uefa Champions League and UEFA Europa League are two of the best competitions in the world and we would like to thank Uefa for choosing us as their exclusive broadcast partner in the UK. The UEFA Champions League is due to get even stronger and we are delighted that fans will be able to enjoy two live matches a night for the first time."
Changes to the Champions League model mean that two games will be played each regular matchday from 2018/19, at 6pm and 8pm UK time.