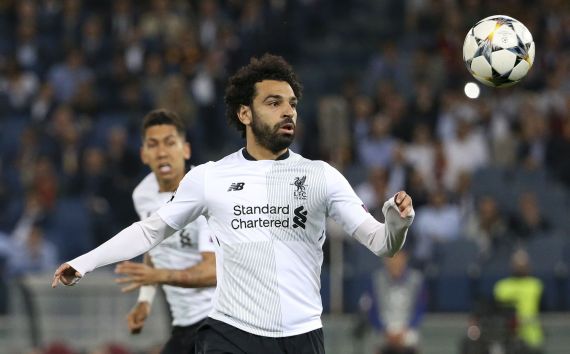 BT Sport has announced that it will livestream European club soccer's Uefa Champions League and Uefa Europa League finals on YouTube, as well as on its application and website.
The UK pay-TV broadcaster is also showing both matches on BT Sport 2, BT Sport 2 HD, as well as BT Sport 4K HD, and will provide 360-degree highlights via its BT Sport application.
BT Sport first showed the Champions League and Europa League finals on YouTube in 2016, which also marked the first season it held rights to the competitions.
The broadcaster used the matches to showcase new broadcast technologies, showing last season's clash between Spain's Real Madrid and Serie A outfit Juventus in 360-degree virtual reality (VR) for users with a compatible headset.
BT Sport's deal with Uefa, which ran from 2014, has seen the company cover at least one match from each competition every game week, which were streamed online, and shown on a dedicated Freeview channel.
The company reported that over 6.5 million people watched the 2017 Champions League final on BT Sport, 2.1 million of which were watching on digital platforms. BT Sport's new broadcast deal, which begins from September, will mean the broadcaster will no longer have to show live matches on free-to-air, while ITV will no longer have a highlights programme.
Instead, BT Sport will make comprehensive highlight available on its online channels and via YouTube and clips on Twitter in order to attract mobile viewers.
Pete Oliver, managing director for marketing and sales at BT Consumer, said: "This season we have shown some absolutely amazing games and have had some of our biggest games to date with our Uefa Champions League viewing figures up by 47 per cent this season. The final is set to be a classic and we can't wait to bring it to football fans across the UK."
"Football is by far the most popular sport on YouTube and it doesn't get more premium than the Uefa Champions League and Uefa Europa League finals," added Tomos Grace, head of sport in EMEA for YouTube.
The Europa League final is set to take place in Lyon on 16th May when La Liga side Atletico Madrid take on France's Marseilles, while the Champions League final will see Premier League outfit Liverpool face off against La Liga giants Real Madrid in Kiev on 26th May.