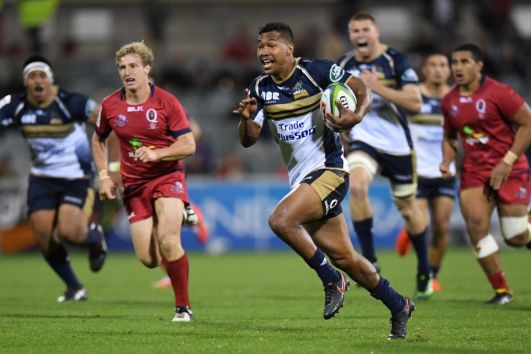 Australian rugby union side the Brumbies have signed a multi-year extension of their naming rights deal with Plus500.
The Super Rugby outfit will continue to be known as the Plus500 Brumbies in a deal which will see the online trading services company remain the team's front-of-shirt sponsor.
The precise length and financial terms of the renewal have not been made public, but daily newspaper The Canberra Times reports that it is a 'long-term multi-million sponsorship deal'.
The two entities first partnered ahead of the 2017 season. Plus500's commercial portfolio also includes Spanish soccer side Atlético Madrid.
"It is with great pleasure that we are able to announce the extension of our partnership with Plus500," said Michael Thomson, chief executive of the Brumbies. "We have made great strides over the past 12 months since Plus500 became our major sponsor and we are very happy that the company has seen where we are going as an organisation and a rugby team and has decided to continue its association with our club.
"The partnership with Plus500 will enable both parties to expand their brand into different markets and is a huge vote of confidence in the Brumbies and a boost to the game in Canberra and the surrounding region."
Asaf Elimelech, chief executive of Plus500, added: "We are thrilled that this partnership with the Brumbies is continuing as we both strive for success in our respective industries. Australia remains a key market for Plus500 and we are delighted to be aligned with such a well-known team."
The Brumbies finished fourth in Super Rugby's overall table in 2017, but were beaten 35-16 by the Hurricanes in the first round of the play-offs. They begin the 2018 season away to Japanese side the Sunwolves on 24th February.