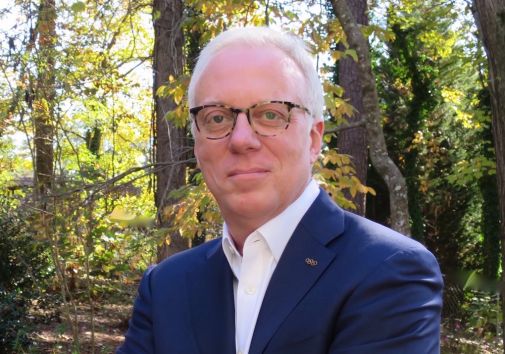 Engine Shop, the Bruin Sports Capital-owned marketing agency, has announced its acquisition of T Burns Sports Group, the sports marketing and communications company founded by renowned commercial consultant and event bidding strategist Terrence Burns.
The takeover will see the group's business integrated into Engine Shop's US-based consultancy, while Burns (pictured), the group's chairman and chief executive, joins the agency as executive vice president, global sports. Financial terms of the transaction have not been disclosed.
A prominent figure in the fields of Olympic marketing, brand strategy and international sports communications, Burns has a strong track record as a major event bidding strategist having consulted on the successful bids for the Los Angeles 2028, PyeongChang 2018, Sochi 2014, Vancouver 2010 and Beijing 2008 Olympic Games, as well as the Russia 2018 Fifa World Cup.
Burns, who has been involved in Olympic marketing since the early 1990s, left bidding specialist Teneo Sports at the turn of the year to establish T Burns Sports Group, his personal consultancy which is based in Atlanta, Georgia.
Reporting to Engine Shop chief executive Brian Gordon, he will now be tasked with building a global sports practice for the New York-headquartered agency, which handles marketing efforts and creates experiential events for brands such as Anheuser-Busch, ESPN, Mercedes-Benz and Under Armour.
"The Engine Shop team is the most forward-thinking group in our business today, hands down. I wanted to be a part of it," said Burns, who has recently been advising the United Bid for the 2026 Fifa World Cup.
"Together with Bruin Sports Capital, we can inject a much-needed fresh perspective into the Olympic sponsorship space and the entire global sports landscape, creating new opportunities for marketers and rights holders can reach young sports fans - which is crucial to their success."
The acquisition marks the second takeover in the space of three months for Engine Shop, which purchased The Gamer Agency (TGA), a leading esports strategy and event production company, in December.
A company statement said the latest acquisition would form a 'powerhouse combination of best-in-class services and expertise that will support marketers, rights holders and governing bodies worldwide.'
In addition to the takeover, Engine Shop has also hired Gord Lang as its chief growth officer. Lang joins the company from Octagon, where he spent 17 years, most recently as chief revenue officer.
"Engine Shop is focused on finding smart, calculated growth opportunities and we're committed to attacking them in bold fashion when they present themselves," said Gordon. "Adding Terrence and Gord not only bring us unparalleled industry experience in their respective areas but bring us two veterans who still yearn to innovate and disrupt the status quo."
Upon its integration into Engine Shop, T Burns Sports Group will essentially become a sub-division of Bruin Sports Capital, the investment vehicle set up by former Nascar and IMG executive George Pyne, who orchestrated this week's acquisition.
Bruin's other portfolio companies include digital media specialist Deltatre, hospitality services provider On Location Experiences, and the venture capital fund Courtside Ventures.