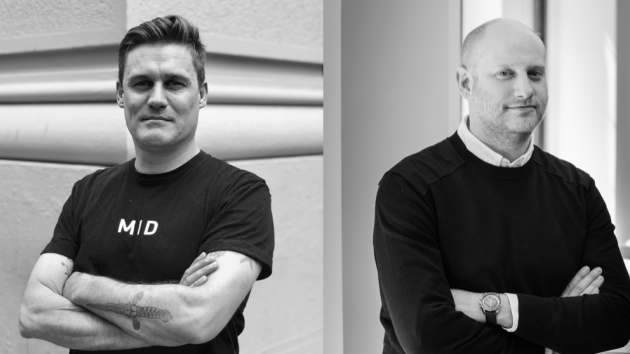 Engine Shop, the Bruin Sports Capital-owned marketing agency, has acquired the soccer and esports divisions of SA Studios Global (SA), a move the company says will further enhance its capabilities in esports strategy, content and live event production.
Following the deal, terms of which have not been disclosed, New York City-headquartered Engine Shop will launch a new international soccer practice while two members of the SA leadership team, Scott Debson and Jamie King, will join the company as executive vice presidents for strategy and esports respectively.
Debson, an SA co-founder who has developed marketing campaigns for numerous Fortune 100 brands over the past decade, will be tasked with developing the company's new soccer business within and outside the US, as well as leading its esports department alongside King, who has received a BAFTA lifetime achievement award in video games having co-founded Rockstar Games, the makers of hugely successful titles such as Grand Theft Auto and Max Payne.
Both men will serve as creative strategists for Engine Shop, whose work in esports now includes acting as the lead agency for eMLS, Major League Soccer's (MLS) new esports competition which debuted last month, and the National Hockey League's (NHL) forthcoming venture into gaming. The pair will report to Engine Shop chief executive Brian Gordon and Chris Handy, the company's president.
Additionally, as part of the deal Engine Shop has become the US agency for Umbro, with the British sportswear brand joining a burgeoning client portfolio that also includes the likes of American Family Insurance, Anheuser-Busch, ESPN, Greyhound, Johnson & Johnson, Mercedes-Benz, Moet Hennessy, Tiffany & Co. and Under Armour.
Engine Shop's acquisition of SA builds upon the company's purchase in December of The Gamer Agency, an esports strategy, content development and event production firm that organises hundreds of competitions each year and advises a host of professional entities. It also further diversifies Engine Shop's range of services on the back of the company's more recent acquisition of T Burns Sports Group, a fledgling consultancy founded by Olympic marketing expert and renowned bid strategist Terrence Burns.
"Quickly, we have established our esports capabilities on par with our collection of best-in-class services in global sports and entertainment. We have the same aspirations for our new global football practice," said Gordon.
"All of this is built around a deeply talented and creative team and now we add to that with renowned pioneers in esports and global football who know where and how to captivate audiences. It's another in a series of moves with more ahead, that has our team and our clients very excited."