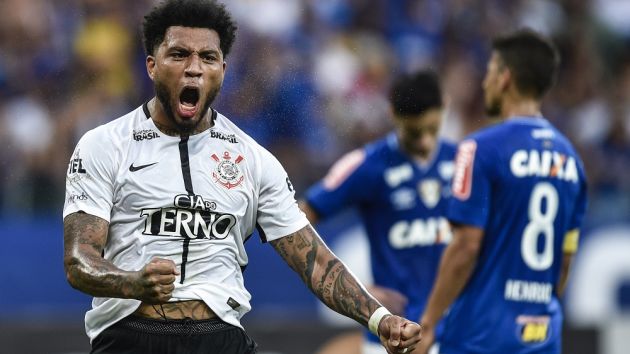 A consortium of Brazilian entrepreneurs deal has agreed a deal for the international media rights to the country's club soccer top tier, the Campeonato Brazileiro, according to media reports.
Brazilian news outlets Veja and UOL report that the rights have been bought by BRnews, a new company headed up by Alexandre Grendene, a billionaire businessman, Caio Cesar Vieira Rocha, the former president of the Superior Court of Sports Justice (STJD), and Patricia Coelho.
Sports news outlet Sportcal says that the consortium offered the Brazilian Football Federation (CBF), up to R$550 million (US$150 million) for a four years rights deal combining free-to-air, pay-television and streaming to matches of all 20 clubs in the league. The income from the deal will be divided equally amongst all of the Campeonato's clubs.
The deal, which is set to come into effect in 2019, is also said to include the perimeter advertising rights of 18 of the clubs. Flamengo and Corinthians are apparently negotiating their own deals for home games.
Up to eight companies are believed to have expressed an interest in the rights, including the IMG and Lagardère Sports agencies.
The international rights to the Campeonato Brasileiro are currently held by Brazilian commercial broadcaster Globo in a deal that is set to conclude at the end of 2018.
Globo also holds domestic rights to the matches of the 20 teams in a three-year deal worth R$1.37 billion, but that agreement also expires this year.
Marco Antonio Lage, the executive vice-president of Cruzeiro, and a member of the commission of club officials that negotiated the new deal, told UOL: "The most important thing is that, besides offering the best proposal, the [winning] company is willing to help the clubs in the promotion of Brazilian football abroad as well as in the sale of rights. The clubs want to participate."
"There will be no reversal because it was the best proposal. It just needs the details finalising," he added.