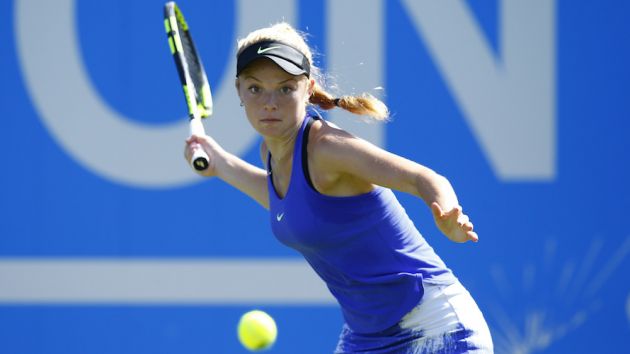 Andy Murray has signed fellow British tennis player Katie Swan to his management agency, 77 Sports Management.
The 18-year-old Swan, who is currently ranked 300 in the world, becomes the fourth athlete in a 77 stable that includes sprinting sisters Shannon and Cheriece Hylton, and 17-year-old Scottish tennis player Aidan McHugh.
As with the company's other clients, who all signed in November, Murray and his backroom team will manage all aspects of Swan's career. The Scot, 30, will also personally mentor Swan, offering guidance in areas such as personnel, sports science, nutrition and commercial opportunities.
Murray established 77 Sports Management in 2016 with two of his business partners, Matt Gentry and Gawain Davies, who will now handle commercial, marketing and media matters for Swan. The company is an offshoot of the 77 Management agency Murray and his team set up to represent his personal interests in 2013, shortly after he claimed the first of his two Wimbledon titles.
"Katie is a player I've been watching for a while," Murray said in a statement. "She's got great potential and has already had some good results. I'm hoping we can offer support to her in areas on and off the court and complement the team she has in place already."
Swan, a former Australian Open Girls' Singles finalist who won three ITF titles in 2017, added: "Andy is someone I have always looked up to and he'll be an invaluable mentor for me. I'm really excited to join the team at 77 Sports Management, I've been working hard in the off season and can't wait to get started in 2018."