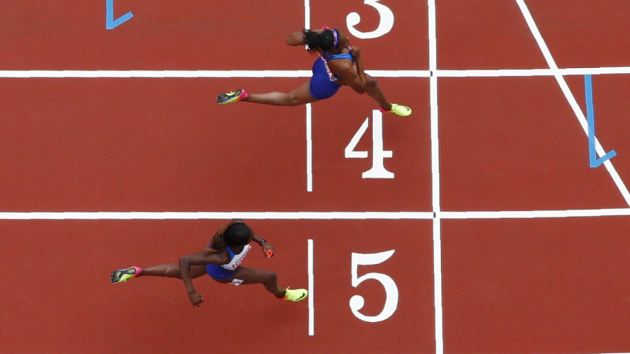 British Athletics has announced the launch of a new international event, the Athletics World Cup London 2018.
The competition, which will take place at the London Stadium in July, will see eight of the top athletics nations of the world compete for the World Cup trophy.
The Athletics World Cup London will feature all field and track events, with one male and one female athlete from each nation selected for an all straight-final format.
The nations taking part will include the USA, Great Britain and Northern Ireland, Poland, China, Germany, France, Jamaica and South Africa, with all of them competing for a US$2million prize purse.
To mark 100 years since women were given the right to vote in the UK, the first edition of the event will see all nations select a female athlete as team captain as part of the mayor of London's #BehindEveryGreatCity campaign.
The event is due to take place on 14th and 15th July, the same weekend as this summer's Fifa World Cup final, and tennis' Wimbledon finals.
Richard Bowker, chair of UK Athletics, said: "The Athletics World Cup London 2018 will be one of the biggest athletics events in 2018 and as such we're thrilled to be able to launch it at the London Stadium. This is world-class competition where nation will face nation and fans will see an amazing feast of athletics over two days featuring many of the biggest global superstars in the world of sport.
"This will be an incredible event which we are thrilled to be able to launch on the back of a highly-successful World Championships last summer."
Sadiq Khan, the mayor of London, added: "When it comes to hosting world class sport, no other city does it quite like London. Holding the first-ever World Para Athletics and World Athletics Championships together in London last summer will live long in the memory and we are again looking forward to welcoming the world's best athletes and sports fans from around the globe to our great city.
"It's fitting that each nation competing in the Athletics World Cup will be captained by a woman as we mark the centenary of the first women securing the right to vote, I am delighted British Athletics has joined me in the #BehindEveryGreatCity campaign to support the continuing success of women and our push for greater gender equality from all backgrounds."
Sebastian Coe, president of the International Association of Athletics Federations (IAAF), said: "This is one of the exciting, innovative events we are seeing in our sport and our thanks go to British Athletics and the mayor of London for creating it and hosting it. We have eight lanes, eight top nations, eight teams and a host of world class athletes lining up in each event to win the trophy and prize pot. This will be a fast-paced and exhilarating experience for athletes and fans."