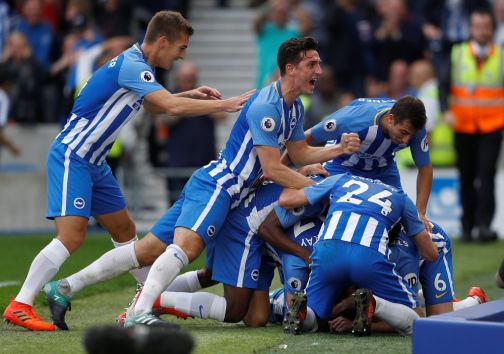 Top flight English soccer side Brighton and Hove Albion have announced Chailey Heritage Foundation and the Refuge, Information, Support and Education (Rise) as their two charity partners for the 2017/18 Premier League season.
The newly promoted club will join forces with both charities over the course of the season, as well as continuing to support its own charitable arm, Albion in the Community, and a number of long-standing charity partners.
Chailey Heritage Foundation is a charity providing education, care and transition services for children and young people with physical disabilities and health needs. Rise is a national charity founded in 1994 and aims to help those affected by domestic abuse.
"We are delighted to be together in the Premier League with Brighton and Hove Albion as their charity partner this season," said Sally-Anne Murray, development director at Chailey Heritage. "With the club's supporters behind us, together we can make a real difference to the lives of these young people with complex disabilities."
Jo Gough, Rise chief executive, added: "Brighton and Hove Albion play a hugely important role in the life of the city and the partnership will give Rise an important platform to both promote and fund our message of freedom from abuse and violence to everyone who comes into contact with the club."
Brighton finished second in the 2016/17 English Football League (EFL) Championship table and were promoted to the top-tier Premier League for the first time. After a difficult start to the campaign Chris Hughton's side are currently 12th in the league table.
Most recently they defeated relegation rivals West Ham 3-0 at the Olympic Stadium in London.