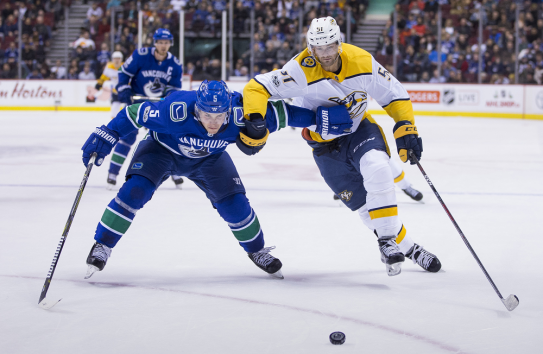 Bridgestone Corporation has renewed its partnership with the Nashville Predators of the National Hockey League (NHL) for a further five years.
The Japanese tyre manufacturer will continue to hold the naming rights to the Predators' home rink, which will be known as the Bridgestone Arena until 2025.
Bridgestone first agreed to rename the venue, which hosts more than one million people annually, in 2010, and its previous deal, signed in 2015, was due to expire in 2020. Financial terms of the renewal have not been released.
News of the deal coincides with the opening of Bridgestone's new headquarters in Nashville.
"Now that our new headquarters building is located across the street from the arena, there's even more of a connection to our city and pro hockey team," said Gordan Knapp, president and chief executive of Bridgestone.
"Like the rest of the world, we've witnessed the success of both the arena and the Predators, and we are excited to continue our partnership with a local landmark that has helped transform downtown Nashville into one of the top destinations in the country.
"We look forward to keeping the Bridgestone brand front and centre with so many passionate fans of sport, music and the countless other world class entertainment events hosted by this celebrated venue."
The Predators, last season's Stanley Cup finalists, are currently second in the Central Division of the NHL's Western Conference, having won 19 of their 30 games in 2017/18.