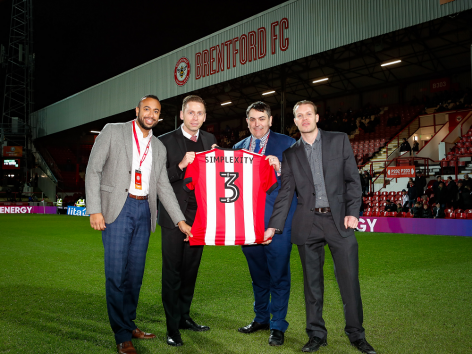 Second-tier English soccer side Brentford FC have announced a partnership with Simplexity.
Under the terms of the deal, the travel management company will serve as the Championship outfit's official travel partner.
Simplexity will manage Brentford's travel requirements both in the UK and internationally.
The financial terms and length of the deal have not been made public.
Mark Smith, head of businesss development at Simplexity, said: "We are delighted to be working with Brentford FC. The club will make significant savings, not just in a financial sense but in terms of the time and effort they will save by using our contacts and resources. Most important of all, by ensuring travel, transfers and hotel bookings are hassle free, the club will get the best out of their players on the pitch."
James Parkinson, commercial director at Brentford, added: "We've been working hard to secure a travel partner who are the right fit for Brentford FC, so we're thrilled to be teaming up with Simplexity Travel. Brentford's partnership family has grown considerably this season and it's fantastic to see a number of brands seeing the potential in the club on and off the pitch."
Brentford FC are currently tenth in the Championship in 2017/18 after winning 13 of their 33 games so far. They thrashed Birmingham City 5-0 at home on Tuesday, and will travel to face Leeds United on 24th February.