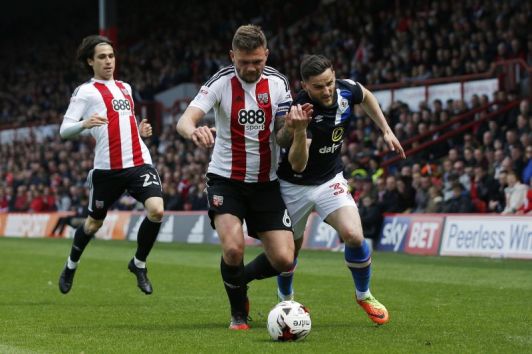 Championship soccer side Brentford FC have partnered with sports marketing company Goodform to improve their fan engagement.
The company will deliver matchday experience research for the third consecutive year for all the Bees' home matches at the Griffin Park stadium.
During the 2016/17 season in English soccer's second tier, Goodform worked with the club to provide insight into matchday experiences, digital experiences and brand awareness.
The sports marketers carried out match analysis, comparing ticket type, demographics and match profiles, and presenting the team with recommendations Brentford have reportedly used to support decision-making for the 2017/18 season.
"We're now into the third season of our match day research programme with Goodform, the positive impact is really coming through in our day-to-day planning," said Kurt Pittman, Brentford's director of marketing. "This programme is also directly informing our business strategy, assisting us to evaluate our progress as we work towards promotion to the Premier League."
Ali Kyrke-Smith, head of research and insight at Goodform, added, "Brentford FC are really leading the way in placing fan feedback at the heart of both day-to-day operation and longer-term strategy. The insight which we've provided for the past two seasons has given the club the opportunity to continually improve fan experience and we're delighted to be continuing our relationship with the Bees for the 2017/18 season."
Championship regulars since their glory days in what was the First Division in the 1930s, Brentford finished tenth in the league in the 2016/17 season but have made an uninspired start to their 2017/18 campaign, standing 22nd in the table after having failed to claim a win from their first eight games. The Bees drew 1-1 on Saturday when they hosted Reading, and will take on Bolton Wonderers away next Saturday.