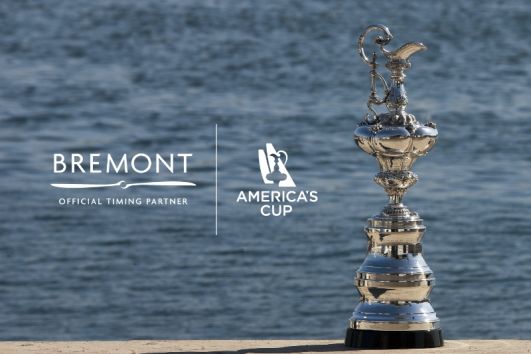 The America's Cup has named Bremont as its official timing partner for the 35th edition of the famed sailing event.
British watch manufacturer, Bremont, has also become the official timing partner of Oracle Team USA, the defending champions of the America's Cup.
Bremont will be visible throughout the international television broadcasts as well as on the race course, with the Bremont logo present on the Oracle Team USA catamarans.
Bremont has also said it will be launching a project to produce a series of timepieces which it hopes will set a new standard in sporting and luxury watch collections.
The America's Cup is recognised as the oldest trophy in international sport, having first taken place in 1851 off the south coast of England. The final of the America's Cup is contested between the defending team and a challenger.
The America's Cup World Series begins this July in Portsmouth, UK. The next edition of the Cup is set to take place in Bermuda in 2017.
Sir Ben Ainslie's new British team, Ben Ainslie Racing (BAR), will be among the competitors hoping to take on Oracle Team USA in the 2017 showpiece. Ainslie famously led Oracle to victory over Team Emirates New Zealand in San Francisco in 2013.
Harvey Schiller, the commercial commissioner of the Americas Cup, said: "The addition of an official timing partner is a key commercial milestone for the America's Cup.
"Along with our recently announced broadcast agreements momentum is building as we head into the summer and towards the first America's Cup World Series racing in Portsmouth, England in July."
Bremont was founded by brothers Nick and Giles English in 2002. Giles English said: "Nick and I grew up with both flying and sailing in our blood, so it's a dream come true that Bremont has the opportunity to support and promote the amazing story of this world famous race, the America's Cup.
"We are honoured to be involved in this prestigious event with such historical importance."
Nick English added: "As with all our partners we will look to learn from them and work closely on a technical level but we also intend to explore the Cup's rich history."