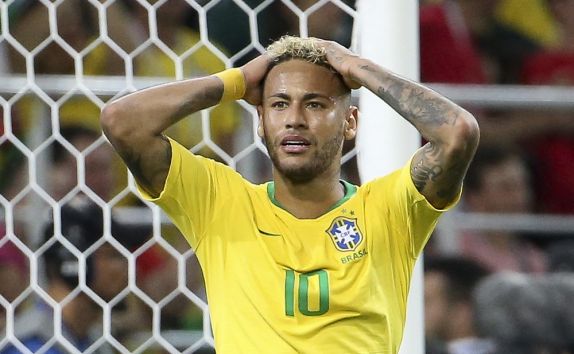 Brazil's games have been the most pirated so far at the ongoing Fifa World Cup, according to report by Irdeto.
The piracy prevention company says it detected 5,088 unique illegal streams redistributing matches during the group stages of the international soccer tournament, with over 582 pirated feeds identified during Brazil's three games against Switzerland, Costa Rica and Serbia.
Brazil, the pre-tournament favourites, were closely followed by Morocco, whose games were the subject of 561 illegal streams, while Portugal's group fixtures were illegally distributed on 535 feeds. Despite all their games being shown on free-to-air channels in the UK, England were the fifth most pirated team with 523 illegal streams.
Iredto added that social media channels such as Facebook, Periscope, YouTube and Twitch have been the main hubs for illegal streams, with 3,773 of the total 5,088 feeds being detected on social platforms, reaching an estimated 4,292,874 viewers.
Cristiano Ronaldo's Portugal were the most illegally viewed team on social media channels, while Brazil's showdown with Switzerland attracted the most illegal viewers, with an estimated 613,715 people tuning in to watch the 1-1 draw.
Commenting on the data, Rory O'Connor, senior vice president of cybersecurity services at Irdeto said: "As one of the biggest sporting events around, the World Cup inevitably attracts a lot of global attention from pirates, as well as legitimate viewers. Content owners, rights holders and platform owners must continue to work together and enlist technology and proactive services to take down illegal streams in real-time as we progress further through the tournament.
"Meanwhile viewers of these streams really must consider the risks they are exposing themselves to by viewing illegal streams, and the potential threat of criminal penalties."
Piracy has been a hot topic during the World Cup, with the most high-profile case emerging from the Middle East and North Africa (MENA), where a streaming service called BeoutQ has been stealing coverage of the tournament from BeIN Sports, which holds the rights to the competition in the MENA region, and Telemundo Deportes, the US Spanish-language broadcaster.
How the issue of piracy is dealt with by Fifa and others could have significant ramifications for the value of sports rights going forward, as broadcasters are unlikely to continue shelling out billions of dollars on content which is not being properly protected.