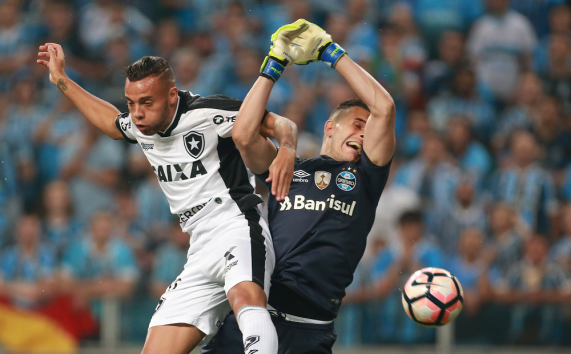 Top-tier Brazilian soccer side Botafogo have renewed their partnerships with Cercred, Neto's and Pega Carga for the 2018 season.
Financial services company Cercred, which first partnered with the Campeonato Brasileiro Série A outfit in 2016, will see its branding feature on the front of the team's shirts.
Pega Carga, meanwhile, which sells cloud-architected software, will have its logo shown on the back of the Botafogo jerseys.
The food brand 'Neto's', which is owned by Brazilian YouTuber Felipe Neto whose entertainment channel has 16 million followers, will feature on the shoulders of the club's kit.
The digital influencer partnered with Botafogo in November 2017, when his food brand was shown on the team's jerseys for a single match.
Under the terms of the deal, Neto produced videos for the Botafogo YouTube channel as part of a campaign to target a younger audience. The side claimed a 500 per cent increase on shirt sales following the activation, as well as a 200 per cent increase in social media followers.
"In addition to the sponsorship giving an extraordinary visibility to the brand Neto's, I believe that this year we will start a renewed relationship with the Botafogo fans," said Neto. "Change is coming, both for Neto's and for the club. It's an honour to be a part of this."
Botafogo will be wearing their new kit when they travel to the Estádio das Laranjeiras on Saturday to face Fluminense in the Campeonato Carioca, the Rio de Janeiro state championship.