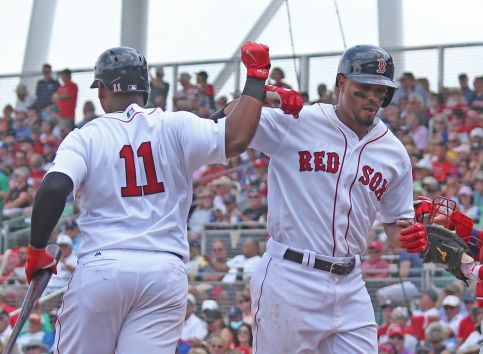 Major League Baseball (MLB) franchise, the Boston Red Sox, have announced a partnership with Clorox Professional.
The cleaning solutions manufacturer will use its products to disinfect the Red Sox's Fenway Park home ground, their clubhouse and the visitors' clubhouse, as well as the training rooms, weight rooms and medical areas.
Clorox will incorporate its 'Clorox Total 360' system into its current cleaning and disinfecting protocols for the 2018 season, which aims to prevent the spread of illness-causing germs among the team's players and staff.
"We considered other electrostatic sprayers, foggers, and misters, but we selected the revolutionary Clorox Total 360 System because of its cutting-edge technology and ease of use to keep our facility and our clubhouse clean," said Jon Lister, senior director of facilities management for the Boston Red Sox. "The system is used by the facilities team on a daily basis in addition to their daily manual cleaning and disinfecting protocol. What used to take our team hours now only takes them minutes."
Kristina Vannoni, associate director for Clorox, added: "The system provides superior surface coverage to help keep facilities, like Fenway Park, healthier while also saving time, money and labour. We are proud to partner with one of the most elite sports franchises in the world to provide this revolutionary system and bring two iconic and longstanding brands together for the first time."
The Boston Red Sox are currently top of MLB's American League (AL) East division. They won 12-6 at home to the Pittsburgh Pirates on Tuesday, and will travel to face the Tampa Bay Rays on 29th March.