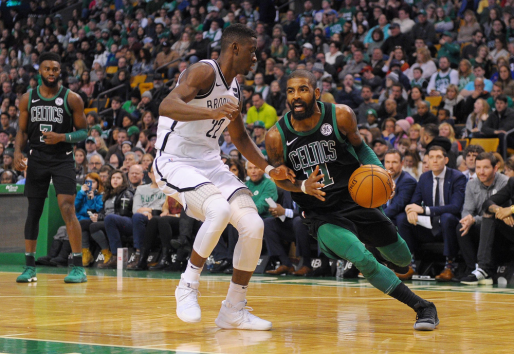 The National Basketball Association's (NBA) Boston Celtics have announced a partnership with Bedgear for the 2018/19 season.
Under the terms of the deal, of which financial details have not been disclosed, the US bedding retailer will be the official performance sleep system partner of the Celtics.
Bedgear's personalised sleep system will provide the team with mattresses and pillows fitted specifically to each player based on their sleeping position, body frame and temperature, as well as with sheets, blankets and mattress protectors. Additionally, the team will use the company's neck pillows for on-flight sleeping.
Bedgear will aim to use its technology to improve the Celtics players' sleeping environments and improve recovery time.
The bedding brand partnered with Major League Baseball (MLB) franchise the Boston Red Sox in 2016, when they provided sleeping equipment for the players' 'sleep room' at their Fenway Stadium.
"The Celtics are always looking for a competitive advantage and our partnership with Bedgear will help improve player performance through improved, sleep, rest and recovery," said Rich Gotham, president of the Boston Celtics.
Eugene Alletto, chief executive of Bedgear, added: "As chief executive of Bedgear, I'm constantly on the go, traveling both domestically and internationally, so I recognised first-hand the struggles of a rapidly changing schedule and the profound effect it can have on your sleep and alertness.
"This, coupled with foreign sleep environments with new noises, sleep surfaces and temperatures can make it even more difficult to get the rest and recovery you need to perform during the day. Boston matters to Bedgear and we're proud to assist the Celtics in their upcoming London game by providing them with the best Performance Sleep Systems prior – helping them build their sleep reserves – and by traveling with them to London, to ensure they have the best equipment with them to achieve success."
The Boston Celtics are first in the NBA's Eastern Conference. They clinched a 108-105 win at home to the Brooklyn Nets on New Year's Eve, and host the Cleveland Cavaliers on Wednesday.