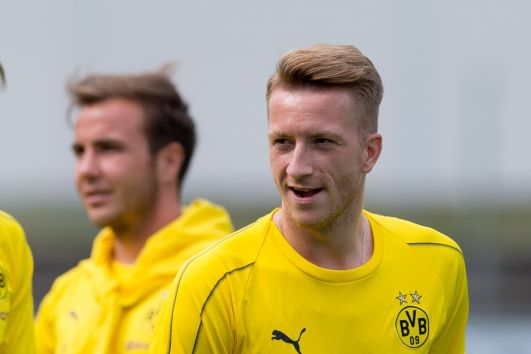 German soccer club Borussia Dortmund have relaunched their own over-the-top (OTT) service, in association with sports data company Sportradar.
Alongside Sportradar, a new partner of the club, BVB-TV will provide fans with a service, delivering both free video content, as well as premium offerings behind a subscription service, which will cost fans a monthly fee of €1.99.
The OTT platform will also host the Bundesliga club's friendly matches live, with additional exclusive footage of Dortmund players. The premium content will include access to full match replays, highlight packages, and behind-the-scenes programming. At least one new video will be provided every day.
Thanks to Sportradar's statistical data will accompany all match highlights and come alongside a range of other functionalities.
After an initial three-month period of rolling out the service, Sportradar will hand over all the components of the end-to-end OTT solution to the German club, including full content delivery into each of BVB's different output channels.
Carsten Cramer, Borussia Dortmund's chief marketing officer, said: "At our club, we love to provide our fans with the most engaging ways to connect with our matches and our players.
"We revisited our OTT platform and decided we wanted more from it. Sportradar really captured our imagination, and we are excited to be rolling out this new and improved BVB-TV offering for the new season."
Rainer Geier, managing director, OTT, at Sportradar, added: "When we were initially tasked by Borussia Dortmund to create their premium club-OTT, we were confident, based on our 15 years' experience in the sports streaming market.
"Now, as the official launch has been accomplished, we cannot wait to see what the 'Yellow Wall' will make of this content and platform. Borussia fans, no matter where and how they access BVB-TV, will have access to content and insights that no other team's fans can get.
"We love taking fans of innovative clubs deeper into the fabric of these teams and players, based on Sportradar's unique OTT capabilities to combine audiovisual content and sports data seamlessly."